Permanent makeup is absolutely the best, more important are the unique artists who can enhance your characteristics and bring definition back to your facial features. There is no better permanent makeup artist than one who can offer a combination of artistic talents, Fabrice Condemi has the skill of a commercial artist as well as a fashion designer, but wait there is more to this artist than meets the eye, his family lineage is traced back to the House of Visconti who ruled Milan from 1277-1447 a family with a long artistic heritage.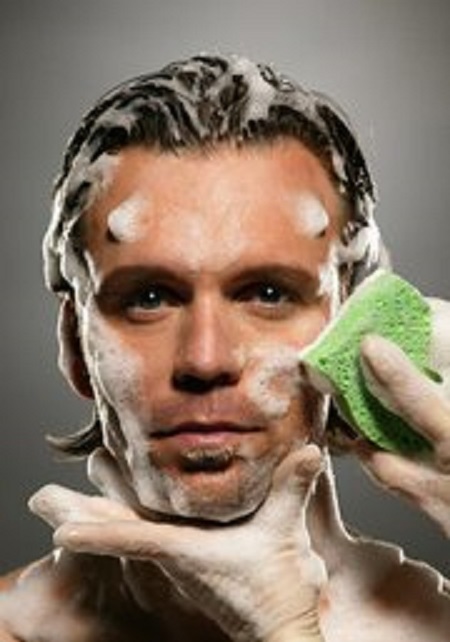 Being a permanent makeup advocate for many years, after an accident whereby I could not see clearly enough to do my eye makeup not to mention, lack of eyebrow hair and a disappearing lip line. My first permanent makeup was in Australia, finding a true artist who had mastered the techniques of color pigmentation and then expertly gave me a great eyebrow shape and an enhancement to my eye line as well as a fine lip line contour. After a few years I needed a touch up and was offer a treatment here in the US, in one sweep my eyebrow shape was destroyed. Due to the serious lack of knowledge in pigment choice my lower right eyelid was left with a stain of ink under the skin as the technician had held the equipment at the incorrect angle, I truly believed I would have this damage for the rest of my life.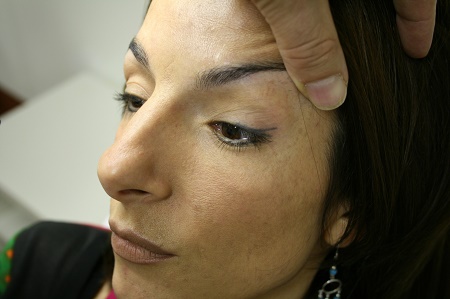 Lucky for me while at Yasmine Djerradine Institut de Beaute.30 E 60th St Ste 101 (between Madison Ave & Park Ave) New York, NY 10022, Yasmine introduced Fabrice Condemi who was going to virtually correct the mistake that had occurred in New York two  years ago on my lower eye lid. First you meet with Yan Becker to explain what is needed in terms of correction, touch up or new application of permanent makeup. Yan is so affable with a luxurious manner that puts you totally at ease explaining how Fabrice will take care of your treatment and book your appointment.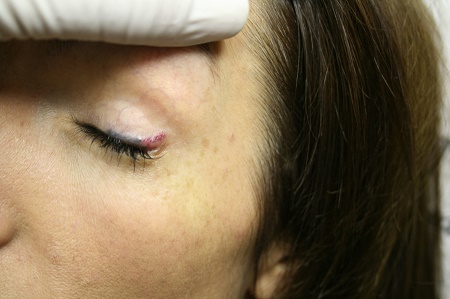 At last I am fortunate to have an appointment with Fabrice Condemi his professional manner, knowledge of permanent makeup, backed with a clientele that spans London, Brussels, Zurich, St Moritz, Luxembourg, Geneva, Moscow and New York.  Resting on the treatment bed as the numbing cream is applied, Fabrice begins to explain how he is going to correct the damage under my eye, I relax and before I know it, I am looking in a mirror to see that the damage is now corrected.
Permanent Makeup a Master in New York City Fabrice Condemi
Fabrice has an artistic style that focuses on creating a soft natural look to your makeup, no hard stenciled lines to cut across your features. The key question that clients ask, "Will it feel uncomfortable?" a well trained permanent makeup artist has your comfort high on their list. They will have access to the best numbing treatment and of course the finest equipment, for Fabrice Condemi  its  MediUm-TECH from Germany.